11 December 2014
Inspired by Flickr: Fire
Air, earth and water have all been the subject of a special quadrilogy of sound pieces conceived by sound artist Stéphane Marin in response to selected images from the Library's 1 million digitised items released onto Flickr Commons at the start of the year.
The overarching theme of this series has been the four classical elements of air, earth, water and fire, whose origins lie in ancient philosophy and religion. These historial concepts have been shaped further by Marin through the words of the 20th Century French philosopher, Gaston Bachelard.
Our final classical element in this series is fire and was inspired by an image from Sir Max Pemberton's novel of 1894, 'Jewel Mysteries that I have Known'. Primarily a novelist, and a prolific one at that, with over sixty novels to his name, Pemberton specialised in adventure and mystery, publishing countless tales of murder, piracy and intrigue.
Part 4 - Inspired by Fire
"I believe I would prefer to miss a lesson of philosophy
that to miss my morning light."
"Psychoanalysis of fire"
G. Bachelard
Just this once, Gaston Bachelard does not make us "hear" the fire as he does with the other elements…
He applies his methods of analysis to the existence of fire, both as a real presence throughout the history of  mankind and as a literary, symbolic presence. Fire doesn't seem to sound at his ears…
ok ! 
It does for us !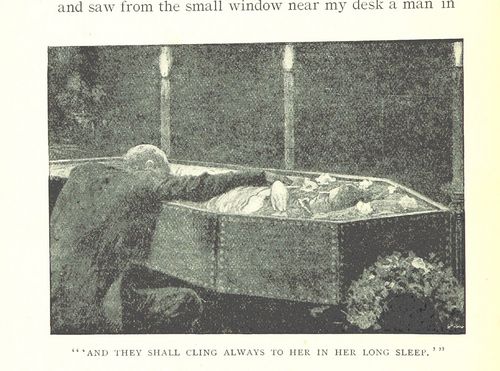 I warmly dedicate this sound work to my Grandmother Odette, faded then cremated last June, just before the summer's flames.
"fire suggests the desire to change, to rush the time, to bring all the life to its end, its beyond
(…)  For him, the destruction is a change, it is a renewal."
"Psychoanalysis of fire"
G. Bachelard
This fiery end brings to a close a fascinating series of intertwined pieces from Marin that bring together elements of philosophy, ancient concepts, field recording, composition and artistic interpretation. Each offering uses sound to connect the past with the present and brings new life to images that have all but faded into obscurity.
------------------------------------------------------------------
Following many collaborations with street art companies (Allegro Barbaro / Le Phun / Osmosis Cie / 2ème Groupe d'Intervention / Décor Sonore) on projects performed in the six corners of the French hexagon, and in international festivals held in cities such as Suwon, Beirut, Poznan, Grätz, Valladolid, Manchester and Saarbrüken, Stéphane Marin created Espaces Sonores in 2008, a company dedicated to contextual sound creation and sound art. His work includes An Umbrella for 2 - audio walks to be shared by two people under an umbrella which was created for the Saint Charles train station in Marseille (Lieux Publics - Street Arts Creation National Center) and the streets and underpasses of Singapore (Singapore Arts Festival - National Arts Council), Elementaire - an ecological soundscape for relaxing sound naps ; ÉcoutesS d'EspaceS / EspaceS D'écouteS sound walks, sessions of yoga for your ears and finally contributions to events that help others rediscover the pleasures of phonography  (Mingalabar ! - Arte Radio - Paris / L'Oreille Nomade #1 - Myanmar - Kinokophonography @ New York Public Library for Performing Arts)